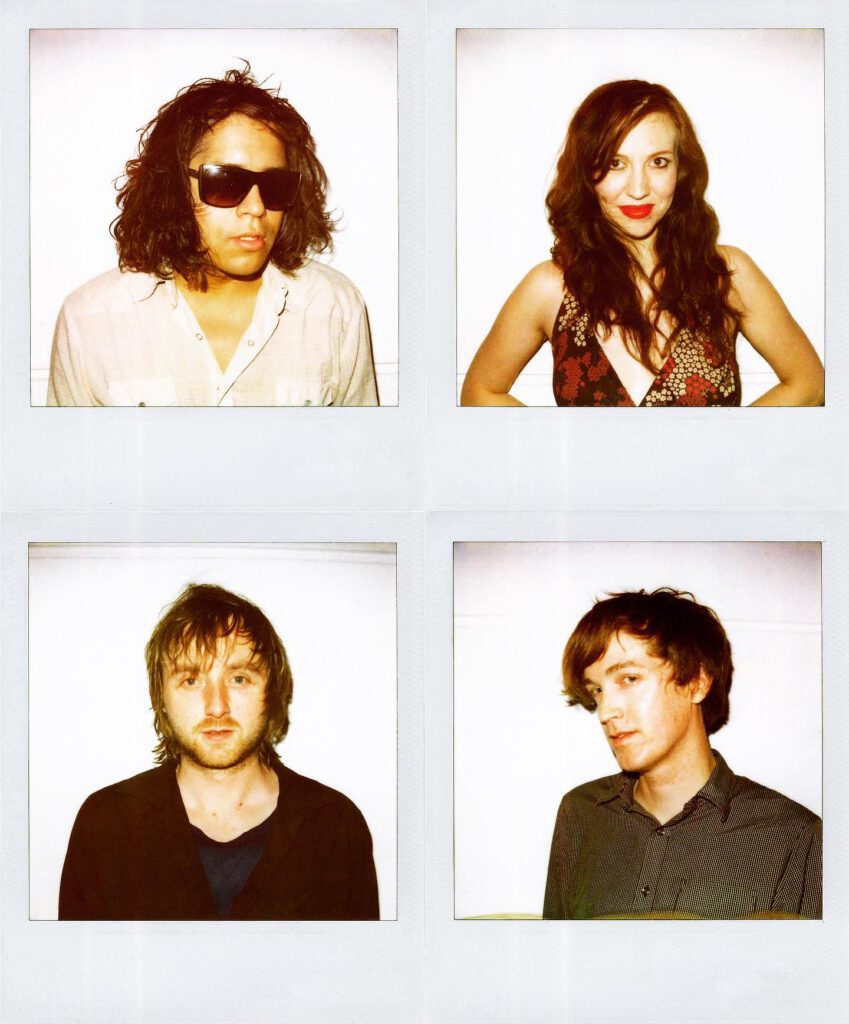 Happy Birthday to The Blood Arm's fourth album "Infinite Nights"- released on this day in 2013! 
Written largely on laptops when we first moved to Berlin, the record took an introspective and experimental turn. There's something for everybody here- hard rockers, acoustic ballads, bedroom pop and even a surf workout. The album was made in the early days of crowdfunding, and since it was paid for by fans, we still hold it close to our hearts.
Released via R.I.P. Ben Lee Records , "Infinite Nights" spawned two singles, the guitar-driven "Midnight Moan" and the gonzo-country-romp "Matters of the Heart". Follow the link in our bio to see the videos for both, directed by Ivan Flugelman . CD copies of this album are still available via The Blood Arm's website. 
Polaroids by James Perou.
Live shot by Bekki Newton.
Album artwork by Matthew Wheeler.
Illustrations by Bárbara Fonseca.