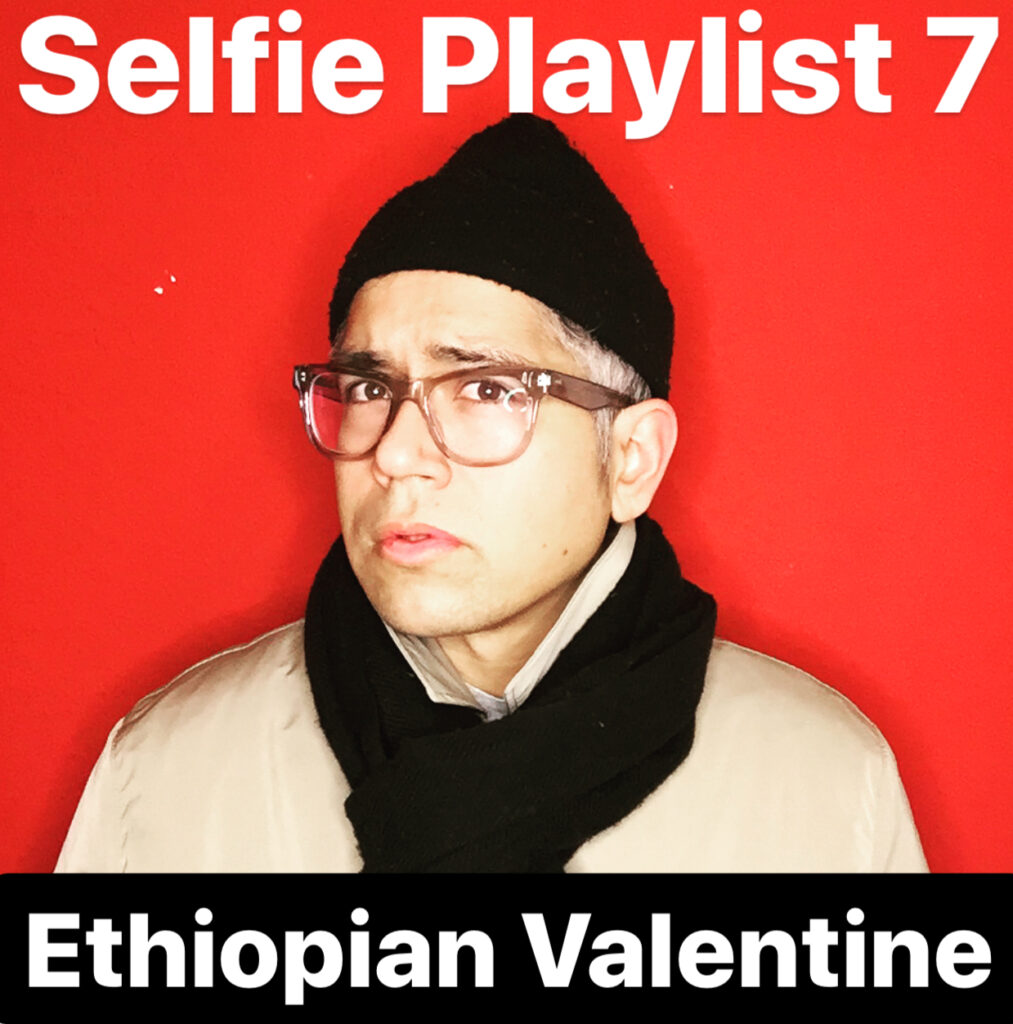 I started listening to Ethiopian Jazz after seeing Jim Jarmusch's excellent film Broken Flowers in 2005. The scenes of Bill Murray in his car, listening to mix tapes of Mulatu Astatke, really stuck with me and I was instantly hooked. February's playlist is an exploration of late-60s-early-70s-golden-era Ethio-Jazz along with some modern interpretations from artists such as Karl Hector and the Malcouns, The Budos Band and Akalé Wubé. This playlist is perfect for long drives, but I mostly listened at home, rocking my daughter to sleep. Give it a spin here.
Selfie Playlist 7: Ethiopian Valentine
The Snake – Péroké
Kingdom of D'mt – Karl Hector & the Malcouns
Raga Rock – The Braz Gonsalves 7
Elephant – The Sorcerers
Addis Ababa – Zafari
Almaz Yeharerwa – Getatchew Mekurya
Yesega Wat – Debre Damo Dining Orchestra
Sof Layla (Ba Hoodna) – Hoodna Orchestra
Anbessa – Akalé Wubé, Manu Dibango
Yèkatit – Mulatu Astatke
Origin of Man – The Budos Band
Jawa Jawa – Akalé Wubé
Sad Nile – The Polyversal Souls, Hailu Mergia
Mulatu – Mulatu Astatke, The Heliocentrics
Sidama de Cali – Todd Simon, The Angel City All Star Brass Band
Ethiopia Hagere – Getatchew Mekurya, The Ex
Alemnesh (Instrumental) – Badume's Band, Selamnesh Zemene
Heywete – Tesfa-maryam Kidane
Kulunmanqueleshi – Mulatu Astatke
Wede Harer Guzo – Hailu Mergia, Dahlak Band
Listen on Spotify.
Listen on Apple Music.